---
Liquidity Matterstm
N.R. Gordon & Company offers a broad range of value-added, peer-to-peer, financial advisory and strategy consulting services. Representing not only the client, but the client's point of view, N.R. Gordon & Company differentiates itself from other advisors.
---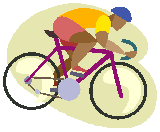 PLEASE SUPPORT THE HARBOR TO THE BAY RIDE AND AIDS ACTION                                                                                   
I'm already training for the September, 2014 Harbor to the Bay Ride in support of AIDS Action. The Ride is a one-day, 120 mile event that starts in Boston and finishes in Provincetown and your financial support is my motivation to train.
The Harbor to the Bay Ride is a low-overhead, grassroots ride and 100% of your donation will go to AIDS Action.  The 2013 ride raised over $400,000 and more than $3 million has been raised over the past 11 years.

<![if !supportLineBreakNewLine]>
<![endif]>
---
          Team Gordon's Charity Rides:
2013 Harbor to the Bay Ride (120 miles in one day, Boston to Provincetown)
2012 Harbor to the Bay Ride (120 miles in one day, Boston to Provincetown)
2010 Harbor to the Bay Ride (120 miles in one day, Boston to Provincetown)
2009 Harbor to the Bay Ride (120 miles in one day, Boston to Provincetown)
2008 Harbor to the Bay Ride (120 miles in one day, Boston to Provincetown)
                   2007 Harbor to the Bay Ride (120 miles in one day, Boston to Provincetown)
                   2006 Red Ribbon Ride (185 miles in two days, Pittsfield to Weston)
                   2005 Red Ribbon Ride (185 miles in two days, Pittsfield to Weston)
                   2004 AIDS Action Ride (250 miles in three days, Pittsfield to Salem)
                   2002 Face of America Ride (280 miles in three days, "Ground Zero" to The Pentagon)
                   2002 AIDS Ride (325 miles in four days, New York to Boston)
                   2001 AIDS Ride (325 miles in four days, New York to Boston)
---