---
N.R. Gordon & Company, Inc.
Liquidity Matterstm
N.R. Gordon & Company offers a broad range of value-added, peer-to-peer, financial advisory and strategy consulting services. Representing not only the client, but the client's point of view, N.R. Gordon & Company differentiates itself from other advisors.
---

About N.R. Gordon & Company

Value-added Financial Solutions:
Strategic Planning and Business Plan Development
"Neil's advice and counsel in the early formation of our company was invaluable. Every startup should have a Neil Gordon at its formation."  (Robert Sama, Founder and Chief Executive Officer of Baderbrau Brewing Company)
"Start-ups, small and mid-sized companies have all benefited from Neil's financial wisdom."  (Larry Blumsack, President of Zoka Institute)
"Neil is a tremendous resource for growing companies that need and want the counsel of a guy who's worked on big deals and big business challenges at large and public companies.  Neil's professorial abilities and approach distill complex finance content into digestible nuggets."  (John Marchioni, Vice President, Venture Development of New Enterprise Factory.)
Bank Financing, Private Placements and Public Offerings
"Neil Gordon is a recognized expert in corporate finance, capital formation and strategic planning for emerging companies.  His contributions to helping emerging companies realize their business goals are well known."  (Mark McGrath, former Chairman and CEO of Datameg Corporation.)
Purchaser Representative, Trustee and Board of Director Services
"Neil served as the purchaser representative in a sophisticated, mid-market, blended cash and stock-for-stock acquisition. He proved an amazingly fast study – understanding a complex, time-constrained transaction and explaining it to investors (and even lawyers) in plain, understandable English… I highly recommend him."  (Lance Kawesch, Kawesch Law Group, LLC)
"As a public company director Neil engineered several successful financing transactions, implemented numerous helpful audit and compensation committee innovations and oversaw and provided terrific counsel on all financial aspects of transactions and on corporate governance."  (Lance Kawesch, Kawesch Law Group, LLC)
Investor and Shareholder Relations

Client List and Links:
"I wish that I met Neil when I started working with high tech and software firms."  (Gail Riep, finance and administration executive)
BioTechnology and Medical Products and Services
                         Consumer Products and Services
                         Industrial Products and Services

News and Newsletters
N.R. Gordon & Company proudly supports: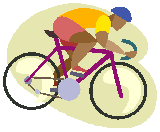 Harbor to the Bay Ride and AIDS Action Committee of Massachusetts
United States Navy Cruiser Sailors Association
USS Newport News CA-148 Museum & Memorial Foundation "Our radio call sign was "Thunder" and thunder we did."
Risa S. Rosengard Foundation, Inc.
---
N.R. Gordon & Company, Inc.  87 Ivy Street, Brookline, MA 02446  Phone: (508) 265-1362
N.R. Gordon & Company on Twitter
Copyright 2013, N.R. Gordon & Company, Inc.     Terms and conditions